Honda Yamaha wheel spacers 4/110 with 10mm studs 1.5 inches thick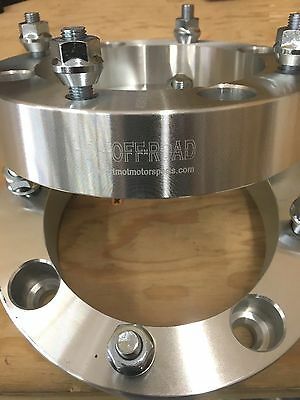 Honda Yamaha wheel spacers 4/110 with 10mm studs 1.5 inches thick
The HDM aluminum wheel spacers offer the same excellent value that you've come to expect from other great ATV/UTV Hdm-Offroad products. These wheel spacers are built for strength and performance. If you're looking to add a little extra width to your machine, you can't go wrong with HDM wheel spacers!
Wheel spacers are made from lightweight 6061 T-6 aluminum for superior strength and performance.
Each wheel spacer is 1 1/2 inches thick
HDM wheel spacers use a simple installation process. They do not require removing stock studs.
Wheel spacers are sold in a pairs (2).